Angry Birds Candy is a kind of candy, looking like the Angry Birds Birds, eggs, pigs and Blocks. It is made by a co-production of Fazer Confectionery Ltd. and Rovio Entertainment Ltd..
For all the candies, see here.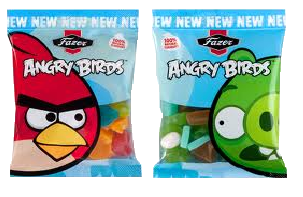 The Candies and Their Tastes
Edit
In The Birds Bag
Edit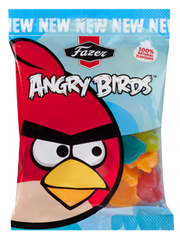 In The Pigs Bag
Edit
The Lollipops and Their Tastes
Edit
The Chewing Gums and Their Tastes
Edit
In The Birds Bag
Edit
Strawberry and Eucalyptus.
In The Pigs Bag
Edit
Spearmint and Pear.
The Candies Film
Edit
The Birds and Pigs were fighting with the Eggs. The Blues were enjoying the fight, until they noticed that a Blue Bird was missing. Until it was just them as the candies. The Blues noticed it. Then they saw Red eating the Blue Bird. Then they all giggled, then they ate the candies.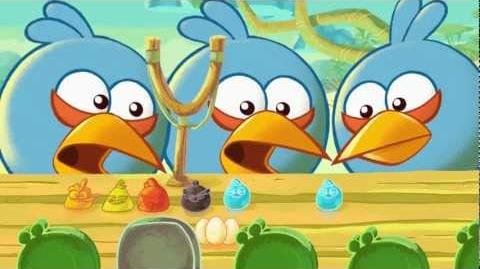 The Lollipops and Chewing Gums Film
Edit
Both, but without the fight and the Red Bird eating the blue chewing gum.
For the lollipops and chewing gums film, tap here.
Ad blocker interference detected!
Wikia is a free-to-use site that makes money from advertising. We have a modified experience for viewers using ad blockers

Wikia is not accessible if you've made further modifications. Remove the custom ad blocker rule(s) and the page will load as expected.