Ad blocker interference detected!
Wikia is a free-to-use site that makes money from advertising. We have a modified experience for viewers using ad blockers

Wikia is not accessible if you've made further modifications. Remove the custom ad blocker rule(s) and the page will load as expected.
Angry Birds Epic is an RPG series developed by Rovio Entertainment will be announced March 11, 2014, Soft launch for iOS in March 17, 2014 and the worldwide release for the new platforms this June 12, 2014
Toons.TV Description
Angry Birds Epic – the all-new role-playing adventure set on fantasy Piggy Island. The greedy King Pig and his son Prince Porky have got their dirty trotters on the eggs, and it's up to our feathery heroes to save the day!
Plot
Trivia
The Theme song was orginal of the music like (unknown) was composed by (unknown)
This is an Worldwide Release it's out of the mobile and tablet apps
This is currenlty located in the USA out of this world not an Piggy Island
This is currently for use Statues like Statue of Liberty and more
This video is currently previewing an statue cuts the head into Birds and make a motion of the Head into Battle 
This video is originally at the similar "The Most Epic Angry Birds Ever" appears goes Red Bird into Head.
Characters
Video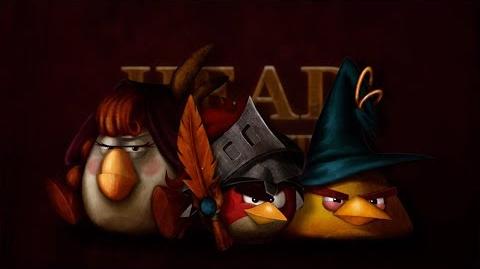 Gallery
External Links
Angry Birds Epic - Cinematic Trailer on Toons.TV
 

Cinematic Specials and Meet the Flock

Angry Birds
Angry Birds Seasons
Angry Birds Rio
Angry Birds Space
Angry Birds Star Wars
Bad Piggies
Angry Birds Go!
Angry Birds Epic

Angry Birds Epic Cinematic Trailer

Angry Birds Stella
Angry Birds Transformers
Angry Birds Toons