Angry Birds Playground: Animals: An Around-The-World Habitat Adventure is a magazine published by National Geographic on October 23, 2012.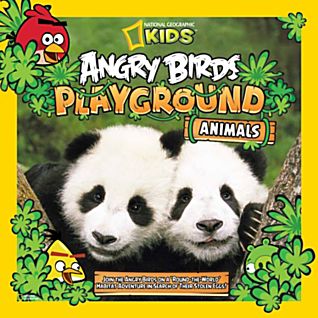 Description
Help! The Angry Birds have lost their precious eggs - and they need YOU to find them. Scattered across the globe, you'll have to search the grasslands of Africa, the roaring seven seas, dense rainforests, Australian outback and chilling polar arctic. How, do you ask, will I do it? With the help of your favorite Angry Birds characters readers learn about five different habitats by pairing the eggs found throughout the book with their original region. Kids will also learn about the diverse range of egg-producing animals, everything from fish to amphibians to mammals. Packed with learning exercises and fun activities, this book will transform kids into explorers and leave them wanting more adventure.
Details 
Publisher: National Geographic Society
Publication date: 10/23/2012
Pages: 128
Sales rank: 67,692
Age range: 4 - 8 Years
Product dimensions: 9.75 (w) x 9.75 (h) x 0.50 (d) 
References
http://shop.nationalgeographic.com/ngs/product/new/kids/books/angry-birds-playground%3A-animals?prevNav=true
Ad blocker interference detected!
Wikia is a free-to-use site that makes money from advertising. We have a modified experience for viewers using ad blockers

Wikia is not accessible if you've made further modifications. Remove the custom ad blocker rule(s) and the page will load as expected.