Beach Day Level 57 is the 126th level in Angry Birds Stella. To pass this level, you must pop all pigs with 3 Stellas, 1 Willow and 1 Dahlia. If you have extra birds left in this level, you will earn 10,000 points each bird.
Stars

 : Pop 7 pigs

 : 81,000 points

 : 91,000 points
Strategy
This section is in the need of expansion.
Walkthrough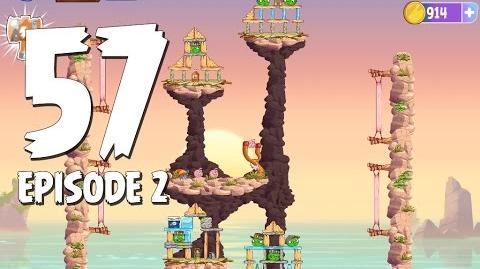 Ad blocker interference detected!
Wikia is a free-to-use site that makes money from advertising. We have a modified experience for viewers using ad blockers

Wikia is not accessible if you've made further modifications. Remove the custom ad blocker rule(s) and the page will load as expected.