Beak Impact 8-17 (Angry Birds Space)
Comments

0
Beak Impact 8-17 (Angry Birds Space)
Episode
Level Number
207
Birds Sequence
No.of Pigs
x4 x1
x1 x1
x1
3-star Score
: 105,000 points
Previous
Next
Beak Impact 8-16
Beak Impact 8-18
Beak Impact 8-17 is the seventeenth level in Beak Impact. To pass this level with 3 stars, you have to pop all pigs and getting 105,000 points.
Difficulty
This level is not difficult but some blocks can be blocked you in the second shot.
Strategy
Send Red Bird towards the gas tank, this should cause to destroy the burning asteroid above. Use Black Bird to finish the remaining pigs. If necessary, use another bird to finish the level.
Trivia
This is the fifth episode in a row to have the seventeenth level on a medium difficulty.
Walkthrough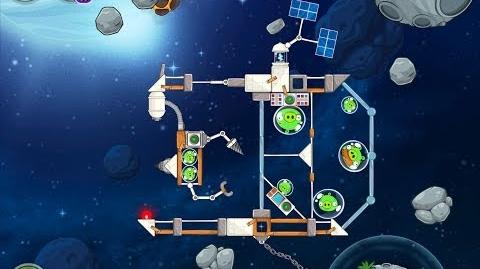 Angry Birds Space
Levels
Eggsteroids
Episode Key : Blue = Pig Bang; Cyan = Cold Cuts and Fry Me to the Moon; Pink = Utopia; Salmon = Red Planet; Lightgreen = Pig Dipper; Purple = Cosmic Crystals; RoyalBlue = Beak Impact