Birdday Party 18-8 (or Birdday Party Cake 2 Level 8) is the eighth level of Theme Cake 2 in Birdday Party. With there are many blockers, this level is extremely hard to win.
Strategy
Send the Boomerang Bird high so that he will into the middle of the level. Send the yellow Bird with the same projecttile to take the boulders in the left side down to the bottom of the level. With Chuck's ability, he may push the rightmost boulder. Use the White Bird to finish the remaining pigs. Warning: You have to shoot the egg bomb before crashing. This is a very hard shot.
Video Walkthrough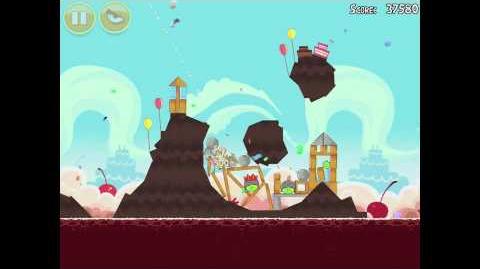 Ad blocker interference detected!
Wikia is a free-to-use site that makes money from advertising. We have a modified experience for viewers using ad blockers

Wikia is not accessible if you've made further modifications. Remove the custom ad blocker rule(s) and the page will load as expected.