Birdday Party 18-9 (or Birdday Party Cake 2 Level 9) is the ninth level in Cake 2 of Birdday Party.
Strategy
Launch the Orange bird into the top-left corner of the first structure, expanding it just before impact. This should cause towers to fall rightward, detonating some TNTs along the way. Use the White birds as necessary to pop any remaining pigs.
Video Walkthroughs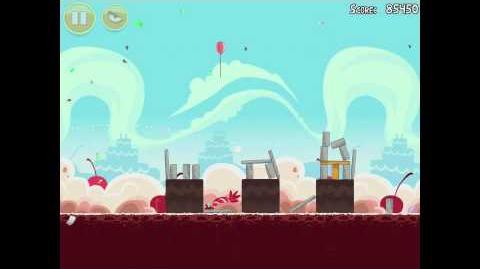 Ad blocker interference detected!
Wikia is a free-to-use site that makes money from advertising. We have a modified experience for viewers using ad blockers

Wikia is not accessible if you've made further modifications. Remove the custom ad blocker rule(s) and the page will load as expected.