Birdday Party 19-1 (or Birdday Party Cake 3 Level 1) is the three hundred and first level (if you don't count the Facebook bonus levels) of Angry Birds and first level of Theme 19 in Birdday Party. This level has the introduction of Stella - the Pink Bird.
Strategy
Fling Stella towards the red balloon, triggering her bubble-power when she reaches the stone blocks. The middle structure should be lifted and fall to the right, detonating the TNT box — finishing off the level.
Video Walkthrough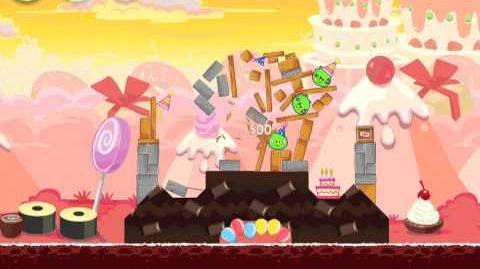 Ad blocker interference detected!
Wikia is a free-to-use site that makes money from advertising. We have a modified experience for viewers using ad blockers

Wikia is not accessible if you've made further modifications. Remove the custom ad blocker rule(s) and the page will load as expected.