Birdday Party Cake 4 Level 5
Episode
Level Number
323
Birds Sequence
No. of Pigs
: x4 : x4
: x1
3-star Score
: 90,000 points
Previous
Next
Cake 4 Level 4
Cake 4 Level 6
Birdday Party Cake 4 Level 5 is the fifth level of Cake 4 in Birdday Party.
Strategy
Fling the Pink bird into the middle structure, but don't trigger her bubbly ability. Allow her to settle by the left structure instead, bubbling it into destruction. The remaining structure may topple, or target it with another Pink bird.
Video Walkthrough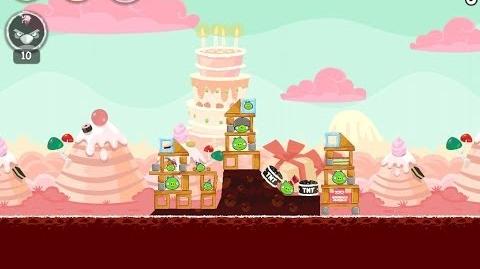 Ad blocker interference detected!
Wikia is a free-to-use site that makes money from advertising. We have a modified experience for viewers using ad blockers

Wikia is not accessible if you've made further modifications. Remove the custom ad blocker rule(s) and the page will load as expected.