Birdday Party Cake 4 Level 7
Episode
Level Number
325
Birds Sequence
No. of Pigs
: x5 : x4
: x1 : x1
3-star Score
: 122,000 points
Previous
Next
Cake 4 Level 6
Cake 4 Level 8
Birdday Party Cake 4 Level 7 is the seventh level of Cake 4 in Birdday Party.
Strategy
Target the triangle stone block in the main tower, causing it to fall rightward. This will cause the TNT on the right side should detonate as well, sending debris back toward the remaining pigs.
Video Walkthrough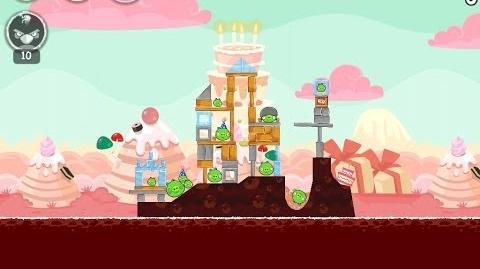 Ad blocker interference detected!
Wikia is a free-to-use site that makes money from advertising. We have a modified experience for viewers using ad blockers

Wikia is not accessible if you've made further modifications. Remove the custom ad blocker rule(s) and the page will load as expected.