Branch Out level 3 is the third level in Angry Birds Stella. To pass this level, you must pop all pigs with unlimited Stella. When there are no pigs on the screen, you pass the level.
This level is a tutorial that will teach you how to use Stella's reflection ability.
Stars
No stars in this level. It's impossible to earn least than three stars.
Strategy
Send Stella towards the shrub. Use the platform to reflect her towards the pigs' hammock.
Walkthrough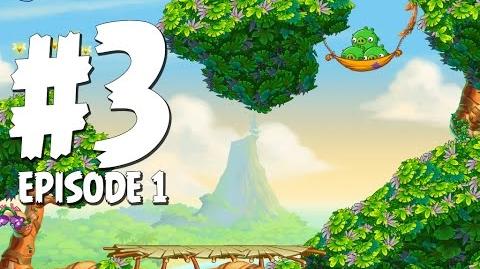 Ad blocker interference detected!
Wikia is a free-to-use site that makes money from advertising. We have a modified experience for viewers using ad blockers

Wikia is not accessible if you've made further modifications. Remove the custom ad blocker rule(s) and the page will load as expected.