Carbonite Pack is a set of 8 new characters of Angry Birds Star Wars II. It was released in February 7th and 6th, 2014. Their Telepod Figures was released early. But the 4th Episode has not yet released for this update.
New Characters and their powers
Carbonite Han Solo - anything that carbonite land freezes
Jabba the Hutt - strength and momentum, like Chewbacca Bird
Lando Bird - same as the original, shoots 3 Red Lasers by angles
Royal Crimson Guard - he grabs and pulls the item with it's fork spear
Wicket - he appaers as 3 if he is being launched from the slingshot. But when the player tapped, the ewoks jumps below the background, and he turns into 9 (2 Wickets appeared every 3 Wickets launched from the slingshot)
Tusken Raider - he can find a location using it's Microscopic Eye, and he snipes it
Kit Fisto - he spins with his Green Lightsaber like Yoda. However, he bounce weaker and slower than Yoda or Droideka
Red Clone Trooper - shoots 3 Blue Lasers twice
Gallery
Videos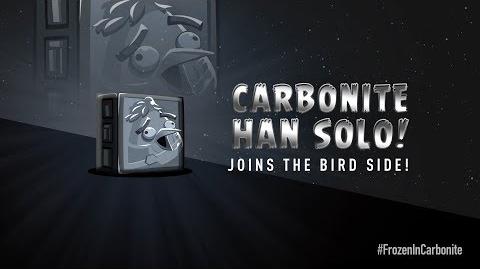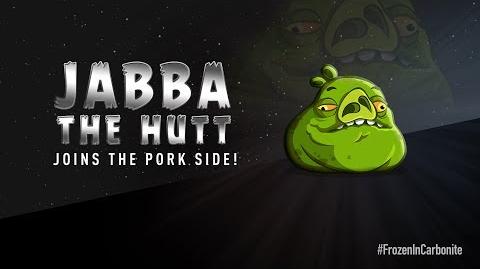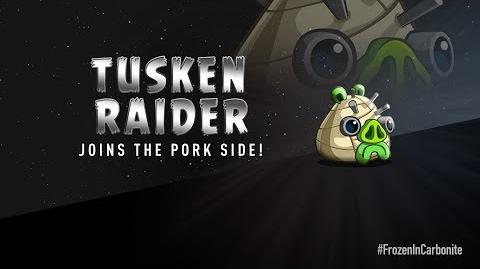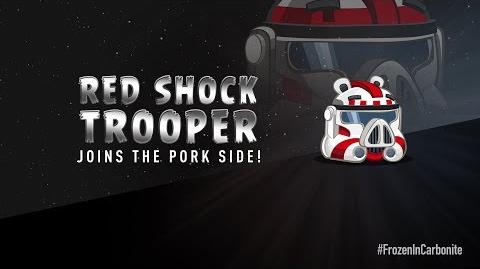 Ad blocker interference detected!
Wikia is a free-to-use site that makes money from advertising. We have a modified experience for viewers using ad blockers

Wikia is not accessible if you've made further modifications. Remove the custom ad blocker rule(s) and the page will load as expected.