Cobalt Plateaus - 5

Zone
Cobalt Plateaus
Type
Normal Battle
Enemies
1x
Main Prize
 :3
Progression
Previous
Next
Cobalt Plateaus - 4
Cobalt Plateaus - 6
Cobalt Plateaus - 5 is the sixth level of Cobalt Plateaus in Angry Birds Epic. It is a normal level. When this level is finished, the player may spin for 3 Wood.
Pigs
Strategy
First, attack him until that he is almost at the third turn, then, use both birds' secondary skill on Red. Repeat this over until the Rage Chili is full, then, drag it on Red and the Brute will be conquered. For more info, see the video below.
Walkthroughs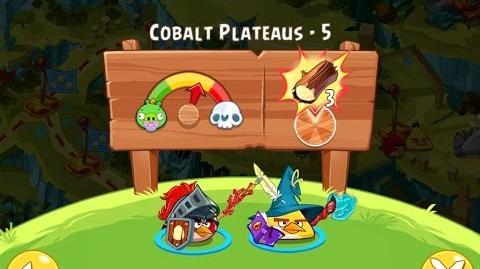 Ad blocker interference detected!
Wikia is a free-to-use site that makes money from advertising. We have a modified experience for viewers using ad blockers

Wikia is not accessible if you've made further modifications. Remove the custom ad blocker rule(s) and the page will load as expected.