Cosmic Crystals 7-17 is the seventeenth level in Cosmic Crystals.The objective of level 7-17 is to use the birds to eliminate all the pigs. Get at least 60,000 points for 3 stars.
Difficulty
Moving pigs make this level harder.
Strategy
Send Red Bird round the southern planet, bumping the large asteroid beyond into the largest gravitational field. When the planet explodes, the debris should scatter the entire level, popping the remaining pigs.
Walkthrough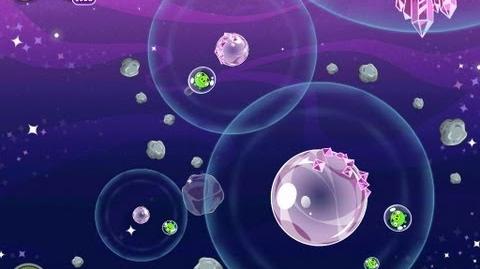 Angry Birds Space
Levels
Eggsteroids
Episode Key : Blue = Pig Bang; Cyan = Cold Cuts and Fry Me to the Moon; Pink = Utopia; Salmon = Red Planet; Lightgreen = Pig Dipper; Purple = Cosmic Crystals; RoyalBlue = Beak Impact