Cosmic Crystals 7-2 is the second level in Cosmic Crystals.
Difficulty
Some new players probably confused the fortress. But this level is very easy if you know the correct shot.
Strategy
Send the first Red Bird north of the first planet. Red will loop under the second planet a few times before breaking the easternmost crystal. The asteroid there will then speed westward, clearing the level.
Walkthrough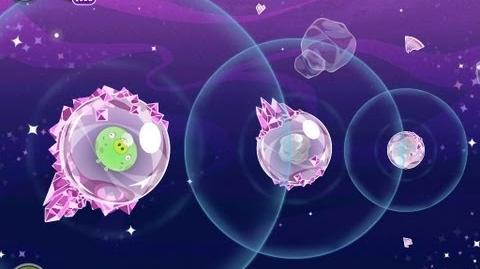 Angry Birds Space
Levels
Eggsteroids
Episode Key : Blue = Pig Bang; Cyan = Cold Cuts and Fry Me to the Moon; Pink = Utopia; Salmon = Red Planet; Lightgreen = Pig Dipper; Purple = Cosmic Crystals; RoyalBlue = Beak Impact