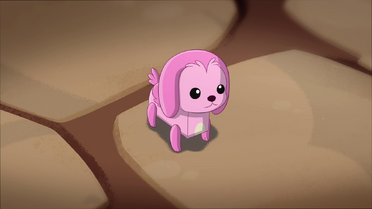 The Dog is a toy that appeared for First Time in Joy To The Pigs, Appears for Second Time in Dogzilla with a Major Appearance, Appears for Third Time in a Cameo of Dream in Sleep Like A Hog, It's Fourth Appearance is in Golditrotters.
Appearances
Trivia
In Dogzilla,the pigs and even King Pig is scared of the dog,but on another episodes,they don't.
The dog is a Poodle toy.
The dog toy is seen commonly on Angry Birds Toons.
Gallery