Donuts are a planet base. They are donuts coated in pink frosting. They appear in the planet Utopia and shoes.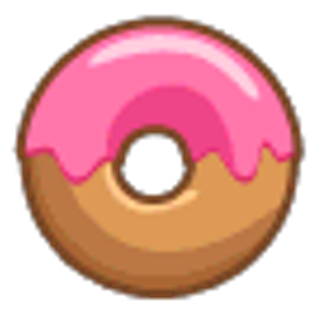 They also appear in Angry Birds. They appear in various places such as Theme 3-21 of Poached Eggs with the King Pig and in Birdday Party Cake 2 Level 15 on the far right.
Donuts can also be found in Angry Birds Seasons, two examples being Level 1-9 of Haunted Hogs and Level 1-12 of Easter Eggs.
They appear in Angry Birds Friends as well, including in the center of Level 6 of Week 191 in the Weekly Tournament.
Ad blocker interference detected!
Wikia is a free-to-use site that makes money from advertising. We have a modified experience for viewers using ad blockers

Wikia is not accessible if you've made further modifications. Remove the custom ad blocker rule(s) and the page will load as expected.