Easter Eggs 1-3 is the third level of the episode, Easter Eggs in Angry Birds Seasons.
Strategy
Launch Black Bird into the bottom of the left structure, if done correctly, the left and middle structure should fall leftwards. Then launch the remaining birds for the right structure.
Video Walkthroughs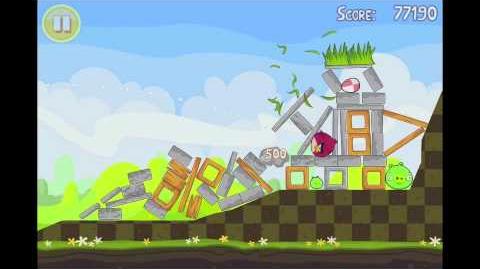 Ad blocker interference detected!
Wikia is a free-to-use site that makes money from advertising. We have a modified experience for viewers using ad blockers

Wikia is not accessible if you've made further modifications. Remove the custom ad blocker rule(s) and the page will load as expected.