Easter Eggs 2-1 is the sixteenth level of the episode, Easter Eggs in Angry Birds Seasons. To get the level, you must click on the Twitter icon.
Strategy
Shoot the Yellow Bird towards the top wooden part of the structure, then loft the Black Bird into between the structure and it should demolish the whole structure.
Video Walkthroughs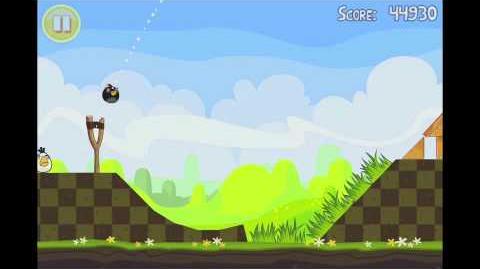 Ad blocker interference detected!
Wikia is a free-to-use site that makes money from advertising. We have a modified experience for viewers using ad blockers

Wikia is not accessible if you've made further modifications. Remove the custom ad blocker rule(s) and the page will load as expected.