Fry Me to the Moon 3-7 is the seventh level in Fry Me to the Moon.
Difficulty
It's considerably hard to use the asteroid to destroy the stones.
Strategy
For Fry Me To the Moon 3-7, fire the first Blue bird into the orbiting asteroid along the south side. This is a difficult timing-shot, but you want to actually hit the asteroid so it falls straight into the planet, as opposed to slowly descending. This should open up a path to use a Lazer bird or two to take out the iron boxes enclosing the planet.
Walkthrough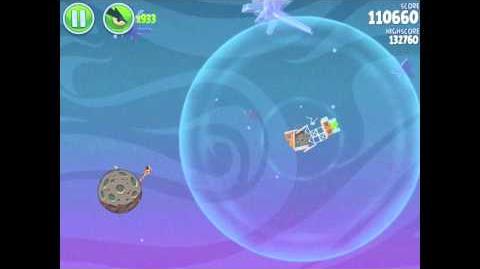 Angry Birds Space
Levels
Eggsteroids
Episode Key : Blue = Pig Bang; Cyan = Cold Cuts and Fry Me to the Moon; Pink = Utopia; Salmon = Red Planet; Lightgreen = Pig Dipper; Purple = Cosmic Crystals; RoyalBlue = Beak Impact