Golden Egg Level 3 is the 3rd Golden Egg Level of Angry Birds.
How to Get It
Go to Theme 2-2. Destroy the beach ball with a blue bird. If it disappears, a golden egg will pop up.
How to Complete
Wait until all of the beach balls are bouncing at the maximum speed, then fire a Blue Bird anywhere into the structure. The beach balls will, if not shortly, eventually kill all pigs inside.
Video Walkthroughs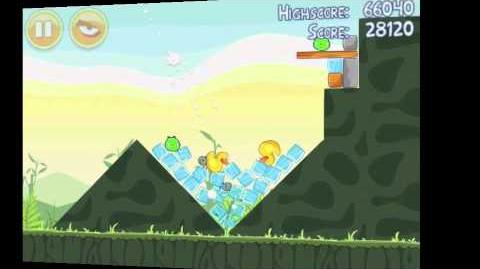 Ad blocker interference detected!
Wikia is a free-to-use site that makes money from advertising. We have a modified experience for viewers using ad blockers

Wikia is not accessible if you've made further modifications. Remove the custom ad blocker rule(s) and the page will load as expected.