Ham 'Em High 12-12 is the twelfth level in Ham 'Em High. There is a Golden Egg in this level. See this page for more information about that Golden Egg.
Strategy
Strategy #1
Fire the two Blue birds into the left side of the main ice tower. With a little luck, the falling tower will take out the pigs on either extreme of the central tower.
Strategy #2
Launch the first Blue bird through the first small structure. Fire the next two Blue birds through the middle ice tower.
Video Walkthroughs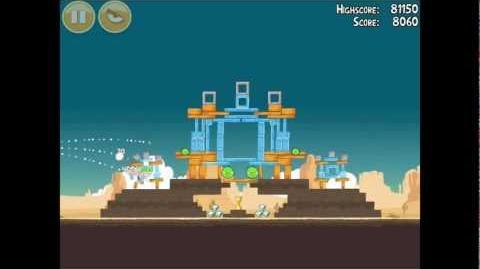 Ad blocker interference detected!
Wikia is a free-to-use site that makes money from advertising. We have a modified experience for viewers using ad blockers

Wikia is not accessible if you've made further modifications. Remove the custom ad blocker rule(s) and the page will load as expected.