Ham 'Em High 13-14 is the fourteenth level of the second theme of Ham 'Em High.
Strategy
Use the White bird to bomb the first pig and ricochet into the top of the central tower. With enough force, this can clear the entire right half of the level. all that remains is a straight-ahead shot with Big Brother.
Video Walkthroughs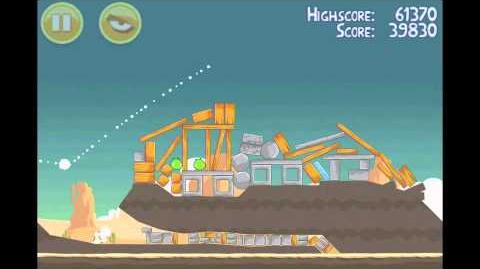 Ad blocker interference detected!
Wikia is a free-to-use site that makes money from advertising. We have a modified experience for viewers using ad blockers

Wikia is not accessible if you've made further modifications. Remove the custom ad blocker rule(s) and the page will load as expected.