Ham 'Em High 13-9 is the ninth level of the second theme of Ham 'Em High.
Strategy
Fire the Yellow bird straight ahead, through the criss-crossed wooden planks and breaking one wooden block in the main structure. Use a White bird and Red bird to detonate the TNT on the left side, bringing the whole structure down. A second TNT detonation will yield nice bonus points.
Video Walkthroughs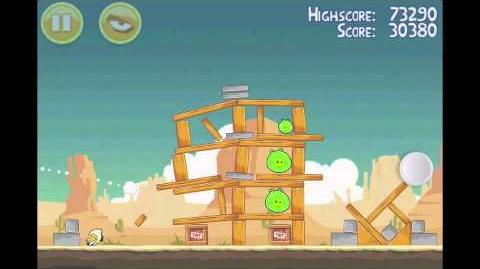 Ad blocker interference detected!
Wikia is a free-to-use site that makes money from advertising. We have a modified experience for viewers using ad blockers

Wikia is not accessible if you've made further modifications. Remove the custom ad blocker rule(s) and the page will load as expected.