1-1 is the 1stnlevel of Moon Festival. My strategy for level 1-1 is to loft the Blue bird over the level, splitting it so that it pushes the first boulder rightward and shatters some of the ice dome below. Fire the first Yellow bird through the vertical wooden block on the left side to clear the remaining two pigs. The score in the video below is 77,570.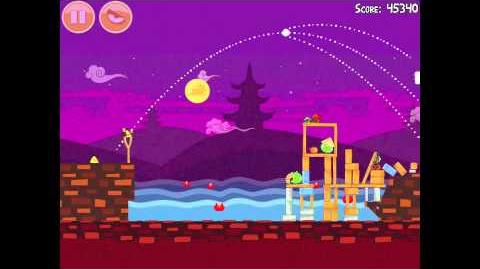 Ad blocker interference detected!
Wikia is a free-to-use site that makes money from advertising. We have a modified experience for viewers using ad blockers

Wikia is not accessible if you've made further modifications. Remove the custom ad blocker rule(s) and the page will load as expected.