Naboo Invasion B1-20 is the twentieth level of Naboo Invasion (Bird Side).
Strategy
You can get three stars using three birds, but make more damage to achieve it.
This level is timed, so you should kill all pigs before the federation tank reaches the three birds and kills them.
Always try to detonate the black TNT inside the main structure.
Try to hit the tank with falling debris from the main structure or try to hit it with Yoda's lightsaber.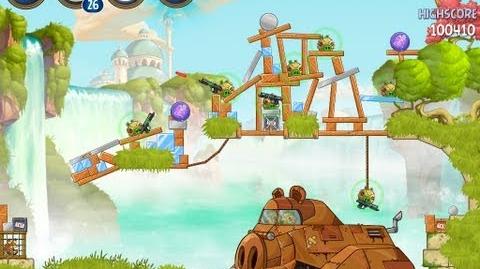 Trivia
This is the first boss level of Angry Birds Star Wars II.
This is also the first timed level of Angry Birds Star Wars II.