Naboo Invasion B1-S1 is the first bonus level in Angry Birds Star II.
Strategy
Shoot C3P-O straight ahead. Split him halfway, so that he detonates the black TNT and does damage two the other side of the level too. If there are any pigs left, finish them with another C3P-O.
Video Walkthrough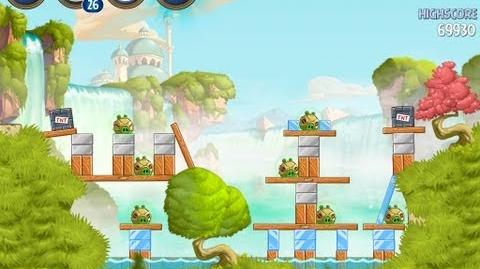 Ad blocker interference detected!
Wikia is a free-to-use site that makes money from advertising. We have a modified experience for viewers using ad blockers

Wikia is not accessible if you've made further modifications. Remove the custom ad blocker rule(s) and the page will load as expected.