Pig Bang 1-26 (Angry Birds Space)
Episode
Level Number
26
Birds Sequence
No. of Pigs
: x3 : x3
3-star Score
: 68,000 points
Previous
Next
Pig Bang 1-25
Pig Bang 1-27
Pig Bang 1-26 is the 26th level of Pig Bang. Pig Bang level 1-26 can be a bit temperamental, but it is quite fun. 
Difficulty
Not much in this level, you need skill and lucky to three stars.
Strategy
One strategy is to send the first Red Bird through the top-left pig and into the TNT next to it. If not all the TNT detonate, target them with the next Red Bird. It may take a few time tries, but one-bird clears are certainly possible.
Walkthrough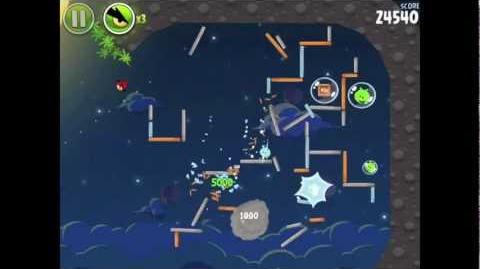 Angry Birds Space
Levels
Eggsteroids
Episode Key : Blue = Pig Bang; Cyan = Cold Cuts and Fry Me to the Moon; Pink = Utopia; Salmon = Red Planet; Lightgreen = Pig Dipper; Purple = Cosmic Crystals; RoyalBlue = Beak Impact
Ad blocker interference detected!
Wikia is a free-to-use site that makes money from advertising. We have a modified experience for viewers using ad blockers

Wikia is not accessible if you've made further modifications. Remove the custom ad blocker rule(s) and the page will load as expected.