Pig Bang 1-8 (Angry Birds Space)
Episode
Level Number
8
Birds Sequence
No. of Pigs
: x1 : x1
3-star Score
: 49,000 points
Previous
Next
Pig Bang 1-7
Pig Bang 1-9
Pig Bang 1-8 is the 8th level of Pig Bang.
Difficulty
It's very easy to clear all pigs.
Strategy
The basic strategy for Pig Bang level 1-8 is to fire the Blue Birds very, very low. Spilt them just before hitting the dome to clear both pigs inside.
Walkthrough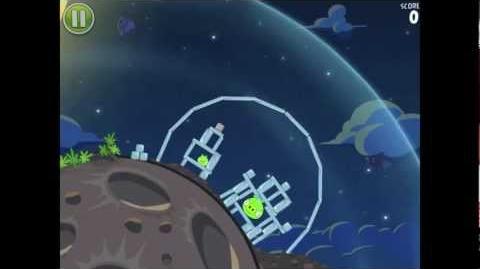 Angry Birds Space
Levels
Eggsteroids
Episode Key : Blue = Pig Bang; Cyan = Cold Cuts and Fry Me to the Moon; Pink = Utopia; Salmon = Red Planet; Lightgreen = Pig Dipper; Purple = Cosmic Crystals; RoyalBlue = Beak Impact