Pig Dipper 6-13 (Angry Birds Space)
Episode
Level Number
143
Birds Sequence
No. of Pigs
: x3 : x4
3-star Score
: 73,000 points
Previous
Next
Pig Dipper 6-12
Pig Dipper 6-14
Pig Dipper 6-13 is the 13th level in Pig Dipper.The objective of level 6-13 is to use the birds to eliminate all the pigs. Get at least 73,000 points for 3 stars.
Difficulty
Three stars can be tricky because not destruction enough.
Strategy
Send Terence south around the southwestern planet, having him ram the horizontal chain there. The southeast TNT will detonate, causing a massive reaction. It takes a few tries to get the northwestern pig to pop, but it will happen eventually.
Walkthrough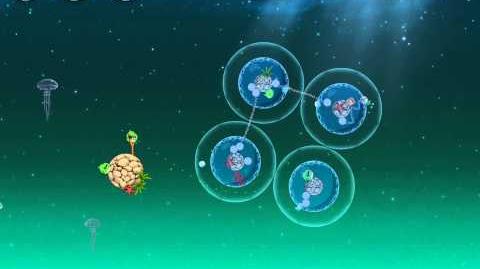 Angry Birds Space
Levels
Eggsteroids
Episode Key : Blue = Pig Bang; Cyan = Cold Cuts and Fry Me to the Moon; Pink = Utopia; Salmon = Red Planet; Lightgreen = Pig Dipper; Purple = Cosmic Crystals; RoyalBlue = Beak Impact