Pig Dipper 6-15 (Angry Birds Space)
Comments

0
Pig Dipper 6-15 (Angry Birds Space)
Episode
Level Number
145
Birds Sequence
No.of Pigs
x7 x1 x1
3-star Score
: 95,000 points
Previous
Next
Pig Dipper 6-14
Pig Dipper 6-16
Pig Dipper 6-15 is the 15th level in Pig Dipper.The objective of level 6-15 is to use the birds to eliminate all the pigs. Get at least 95,000 points for 3 stars.
Difficulty
The foreman pig is tricky.
Strategy
Send the Ice Bird onto the TNT of the left boat and use his power at the very moment he hits the TNT. The ice meteorite will destroy the left platform and the upper bridge where the Fat Pig is. The debris will come down and detonate the other TNT on the right, killing most pigs. Use the Black Bird to explode on the right structure, which will kill the foreman pig.
Walkthrough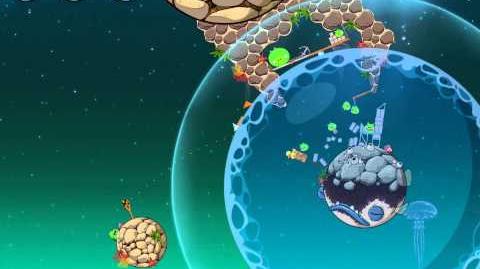 Angry Birds Space
Levels
Eggsteroids
Episode Key : Blue = Pig Bang; Cyan = Cold Cuts and Fry Me to the Moon; Pink = Utopia; Salmon = Red Planet; Lightgreen = Pig Dipper; Purple = Cosmic Crystals; RoyalBlue = Beak Impact