Pig Dipper 6-1 (Angry Birds Space)
Episode
Level Number
131
Birds Sequence
No. of Pigs
: x1 : x1
3-star Score
: 49,000 points
Previous
Next
Red Planet 5-30
Pig Dipper 6-2
Pig Dipper 6-1 is the 1st level of Pig Dipper and the 131st level of Angry Birds Space.
Difficulty
It's very easy! Or maybe no if you not know idea of the level!
Strategy
Send the first Red Bird to the south of the planet. The bird must jumping out of the water, then diving again to cut the rope cause TNT floats up the water and explode the boat.
Walkthrough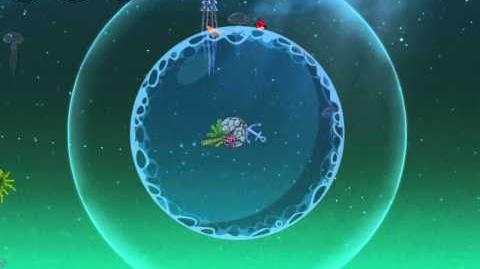 Angry Birds Space
Levels
Eggsteroids
Episode Key : Blue = Pig Bang; Cyan = Cold Cuts and Fry Me to the Moon; Pink = Utopia; Salmon = Red Planet; Lightgreen = Pig Dipper; Purple = Cosmic Crystals; RoyalBlue = Beak Impact