Pig Dipper 6-8 (Angry Birds Space)
Talk

0
Pig Dipper 6-8 (Angry Birds Space)
Episode
Level Number
138
Birds Sequence
No.of Pigs
x5 x1 x1
3-star Score
: 90,000 points
Previous
Next
Pig Dipper 6-7
Pig Dipper 6-9
Pig Dipper 6-8 is the 8th level in Pig Dipper.
Difficulty
Getting 3 stars is hard.
Strategy
Launch Black bird south of the planet but within the water ring. Note that the Black bird is sufficiently dense, so he sinks in the water. When he reaches the wooden structure on the east side, blast it to smithereens! If necessary, you have a few more birds to help out.
Walkthrough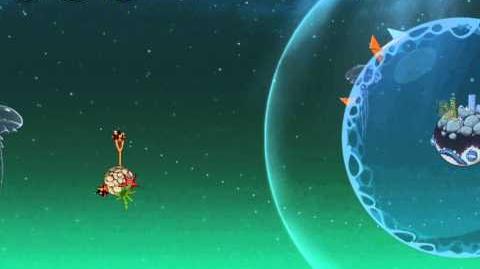 Angry Birds Space
Levels
Eggsteroids
Episode Key : Blue = Pig Bang; Cyan = Cold Cuts and Fry Me to the Moon; Pink = Utopia; Salmon = Red Planet; Lightgreen = Pig Dipper; Purple = Cosmic Crystals; RoyalBlue = Beak Impact