Ad blocker interference detected!
Wikia is a free-to-use site that makes money from advertising. We have a modified experience for viewers using ad blockers

Wikia is not accessible if you've made further modifications. Remove the custom ad blocker rule(s) and the page will load as expected.
Pigs' Silly Inventons is a best-of Angry Birds Toons. The clip features sciences from past Angry Birds Toons episodes featuring the pigs being silly using their inventions.
Toons.TV Description
A pig's life isn't always easy, especially if you don't have any eggs! Luckily pigs don't give up easily and are always up for a challenge. Here's some of our favorite pig inventions from Angry Birds Toons season 1!
Description
This episode is a recount of the most silly inventions of The Pigs.
Episode scenes
Below is the episodes the scenes are featured from:
Gallery
Video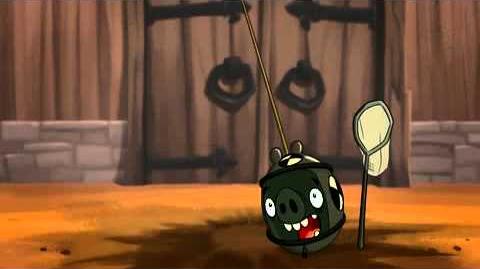 External links
Pigs' Silly Inventions on Toons.TV
 

Cinematic Specials and Meet the Flock

Angry Birds
Angry Birds Seasons
Angry Birds Rio
Angry Birds Space
Angry Birds Star Wars
Bad Piggies
Angry Birds Go!
Angry Birds Epic
Angry Birds Stella
Angry Birds Transformers
Angry Birds Toons