South Hamerica 1-1
Episode
South Hamerica
Level Number
1
Birds Sequence
No. of Pigs
: x2 : x2 : x1
3-star Score
: 95,000 points
Previous
Next
None
South Hamerica 1-2

South Hamerica 1-1 is the first episode of South Hamerica.
Strategy
Is only necessary a shot of the first Yellow Bird in the direction of the piece of wood in the middle of the structure (at side of the box).
The resulting impact should tear down the top section of the structure making it fall on the section below, this and the two remaining birds should collect a score over 95000 points.
Walkthrough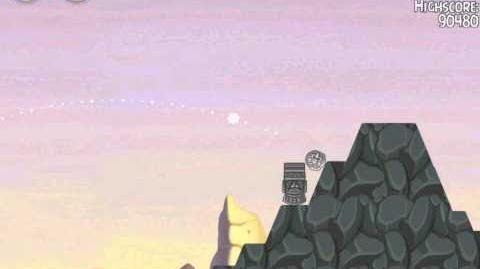 Ad blocker interference detected!
Wikia is a free-to-use site that makes money from advertising. We have a modified experience for viewers using ad blockers

Wikia is not accessible if you've made further modifications. Remove the custom ad blocker rule(s) and the page will load as expected.