South Hamerica 1-11 is the eleventh level of South Hamerica.
Strategy
Sling Red to the stone structure at the right, standing on a thin wood block that is under an another thin wood block. This stone structure is next to the left of the rightmost Medium Pig. Red will fall into the thin stone block in the stone structure, make the structure fall to the left and Red will fall to the right. Red and the structure will both smash the two Medium Pigs below them. Then, the stone structure will make the two TNTs explode, making the round small stones flies away and pop the leftmost pig. This and the 3 remaining birds will give you more than 70,000 points!
Walkthrough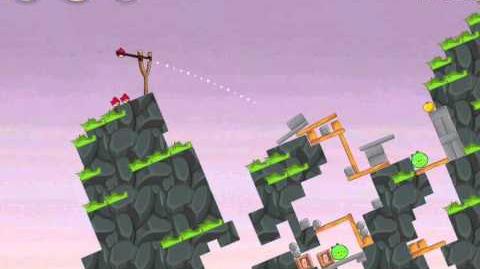 Ad blocker interference detected!
Wikia is a free-to-use site that makes money from advertising. We have a modified experience for viewers using ad blockers

Wikia is not accessible if you've made further modifications. Remove the custom ad blocker rule(s) and the page will load as expected.