South Hamerica 1-24 is the twenty-fourth level and the last level of South Hamerica.
Strategy
Sling the first Terence to the bottom of the 4th big round marking stone which is tied with the chain (counting from up to down) to push the first stone's chain to the stone structure. Then Terence should fall to the wood vehicle with a pig and pop that pig. Sling the next Terence to the top of the 4th big round marking stone tied with the chain to defeat the other pigs. Repeat this over until all pigs are popped.
Walkthrough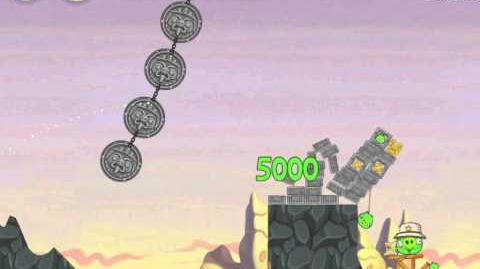 Ad blocker interference detected!
Wikia is a free-to-use site that makes money from advertising. We have a modified experience for viewers using ad blockers

Wikia is not accessible if you've made further modifications. Remove the custom ad blocker rule(s) and the page will load as expected.