Mine and Dine 17-1 is the first level of the final episode of Mine and Dine.
Strategy
Lob a Yellow bird and break the wooden plank above the TNT in the middle of the level. Minimize collateral damage as much as possible. With a similar trajectory, bomb into the newly-created gap, triggering the TNT and ideally collapsing the main structure. If you are not so fortunate, fire Big Brother into the top portion of the left tower, causing it to shift rightward and collapsing the structure anyway.
Video Walkthrough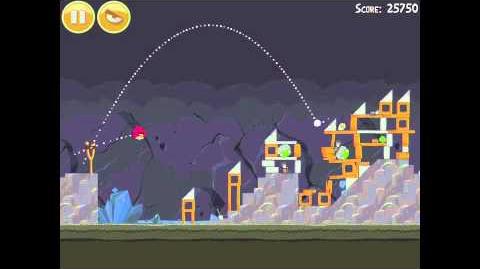 Ad blocker interference detected!
Wikia is a free-to-use site that makes money from advertising. We have a modified experience for viewers using ad blockers

Wikia is not accessible if you've made further modifications. Remove the custom ad blocker rule(s) and the page will load as expected.