Bad Piggies 22-1 is the 16th level (1st if you do not count the 1st section, which is 21) of Bad Piggies in Angry Birds.
Strategy
Send the first Orange bird through the two ropes in the middle of the level, clearing the right tower and most of the center. Loft another Orange bird barely over the left tower, detonating the left TNT and destroying the rubble. Use one Black bird to destroy the left tower and finish the level.
Video Walkthrough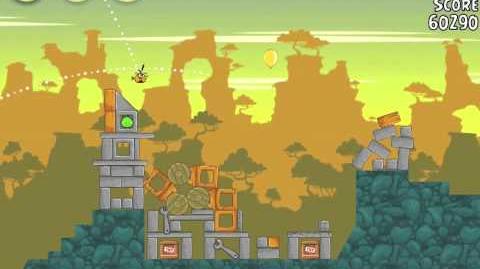 Ad blocker interference detected!
Wikia is a free-to-use site that makes money from advertising. We have a modified experience for viewers using ad blockers

Wikia is not accessible if you've made further modifications. Remove the custom ad blocker rule(s) and the page will load as expected.