Danger Above 6-5 is the fifth level in Danger Above, and the very first level containing some herds.
Strategy
Launch the first Hal upwards. With precise timing, activate the boomerang mode to hit the middle layer of wood. If done right, the Herd should kill all the pigs in the cockpit while the wood falls on the rest of the pigs, finishing them off.
Video Walkthroughs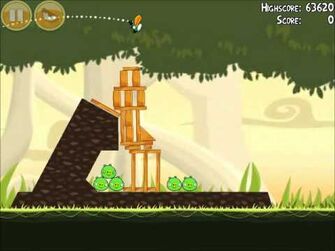 Ad blocker interference detected!
Wikia is a free-to-use site that makes money from advertising. We have a modified experience for viewers using ad blockers

Wikia is not accessible if you've made further modifications. Remove the custom ad blocker rule(s) and the page will load as expected.