The Big Setup 9-1 (A.K.A: Under Construction) is the first level of The Big Setup. This is also the level that Terence appears. This is the attempted reconstruction of Poached Eggs 1-1 by the Pigs.
Three Star Strategy
This level is fairly easy to beat. Simply shoot Terence at an angle so that it either hits both pigs directly, or that it crashes the base of the taller structure. Both methods will instantly kill the first Small Pig. The second pig should be killed directly by Terence, or by flying debris.
Trivia
This level was based off of Poached Eggs 1-1. It is supposed to be its reconstruction, just like how all levels in The Big Setup are based on levels from previous episodes.
Video Walkthroughs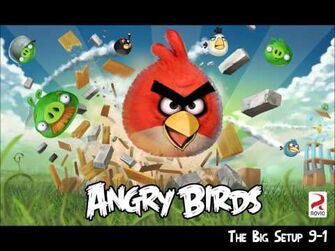 Ad blocker interference detected!
Wikia is a free-to-use site that makes money from advertising. We have a modified experience for viewers using ad blockers

Wikia is not accessible if you've made further modifications. Remove the custom ad blocker rule(s) and the page will load as expected.