The pictures to the right are my time line!!!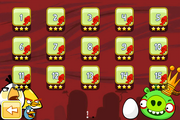 My Poll
Scroll down to see it. It's under the pictures.
What is your favorite episode?
About Me
I became one of the new admins when Shrev and Slim left. If you see a user that needs to be blocked, a page that needs to be deleted, etc., please contact me and I will fix it.
My signature
Bomb

Friends
These are the people who I am friends with. To be on here you must talk to me, be nice, and have not been blocked.
Neutral
These are people who I am friends with but they may sometimes vandalize or they can give me a little hard time sometimes.
Slim: He is nice to me but gave me a little hard time when I first came here.
Whirl27: He is my friend but vandalized a few times.
Pop: Getting to know him better