본 블로그 문서는 한국어로 이루어진 문서입니다.
앵그리버드는 2009년 12월 11일에 출시된 스마트폰 게임앱이자 스마트폰하면 먼저 떠올리는 게임입니다.
안녕하세요. 태인입니다.
오늘 앵그리버드 위키에 가입하게된 사람입니다.
제가 좋아하는 새는 레드,척,블루스,밤(봄),버블,스텔라,윌로우입니다.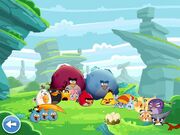 일단 전 '픽스아트'(PICSART)라는 앱으로 앵그리버드 사진를 만들고 있습니다.
그리고 가끔 앵그리버드 커플 사진도 만들고 있죠.
특히 버블 스텔라,척 윌로우 커플 사진를 자주 만듭니다!
척 윌로우 커플의 경우 제가 생각한 커플인데 전 마음에 들어하는 커플입니다.ㅎ
앞으로 시간되면 자주 활동 하도록 하겠습니다.
감사합니다.ㅎ
This blog documents is made of Korean. Angry Birds smartphone game app, which was launched on 11 December 2009 and, first, mean a smartphone games. Hello. Taein. Wiki Angry Birds on the one who is joined today. My favorite bird is red, blues, blues, and (Spring) night, bubble, Stella, Willow. First of all, 'I'm unable to buy Angry Birds app, called 'Fix the art'(Picsart) the making.
Angry Birds and sometimes making pictures of couple.
In particular, bubble couple often not buy about Willow, Stella, Chuck!
Chuck Willow couple of former appeals to me even though I could think if a couple couple. you!
I'll try to do activities ahead you have the time jajeu.
Ad blocker interference detected!
Wikia is a free-to-use site that makes money from advertising. We have a modified experience for viewers using ad blockers

Wikia is not accessible if you've made further modifications. Remove the custom ad blocker rule(s) and the page will load as expected.