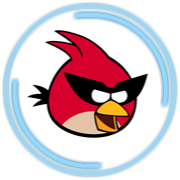 Hi! I Just Have Made A Angry Birds Game! If You Want To See My Game, Click On The Blog Post.
New Game Name: Angry Birds: Teamwork Heroes!
Charters
Introduction:
Specials
Super Red Bird-Only Screams
Captain Blue Bird- Splits Up And Bounces 3 Times
Bat-Yellow Bird- Holds Up Wings And Fly
Iron-Bomb- Blows Up Like A Bomb
Green Sword- Goes Backwards And Destorys Half Of The Pigs Like A Knife. Then Flys Up.
Big Spike- Screams And Then Rolls.
???-New Bird?!
Ad blocker interference detected!
Wikia is a free-to-use site that makes money from advertising. We have a modified experience for viewers using ad blockers

Wikia is not accessible if you've made further modifications. Remove the custom ad blocker rule(s) and the page will load as expected.