Today Wikia has some bugs like this. I have seen in some other wikis, I found that the frames with <pre></pre> appears without codes. Another bug is table width. This is the Pig Dipper page. You can see the pigs column with is larger than normal and larger board size. I didn't edit the code for the table of this page. It's happen by itself. I hope this bug will be solved in a new few hours.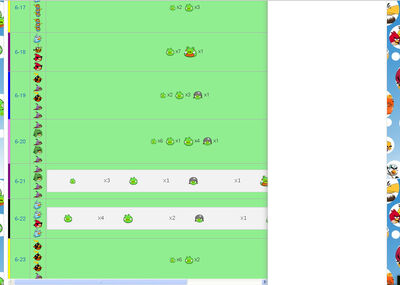 Ad blocker interference detected!
Wikia is a free-to-use site that makes money from advertising. We have a modified experience for viewers using ad blockers

Wikia is not accessible if you've made further modifications. Remove the custom ad blocker rule(s) and the page will load as expected.