Ad blocker interference detected!
Wikia is a free-to-use site that makes money from advertising. We have a modified experience for viewers using ad blockers

Wikia is not accessible if you've made further modifications. Remove the custom ad blocker rule(s) and the page will load as expected.
A Finnish family bussiness of coffee and cocoa, Paulig has released whole new coffee series with the theme of Angry Birds. The series includes two different flavours and three different packagings. The small packagings consist of minced coffee beans and the big package consist of non-minced coffee beans. The first package is named
Early Bird Coffee
, its mascot is
Red Bird
, and it is notmal flavored morning coffee. The another small package is named
Explosive Espresso
, its  mascot is
Black Bird
and it is hot flavored espresso coffee. The third and most big package is also named
Explosive Espresso
, it includes hot flavored coffee beans and its mascots are
Black Bird
and the
Pig
.
Video (In English)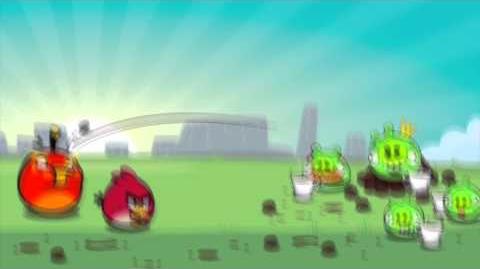 Gallery
Promotional pictures
All rights are owned by Rovio ©™ and Paulig ©™.
Believe or not, but I am a Finnish person & feel free to Comment !
I have tasted them all!