The Angry Birds: Just Dance game from the 1st blog as seen here:[1] must have a game cover and a disc so I put up a contest. If your game cover and disc of Angry Birds: Just Dance wins,your game cover and disc will be featured in the post for the game The Angry Birds: Just Dance.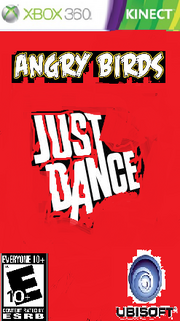 Note:It has to be from Wii U,PlayStation 4, Xbox One,Wii,PlayStation 3,or Xbox 360.3DS and PS Vita designs will be disqualified.You must have Photoshop access to do this (Paint is also great for doing this.)Put your design in the comments.Begins now and ends on August 22nd.It better includes the back cover and the disc too.
Nominees
Ad blocker interference detected!
Wikia is a free-to-use site that makes money from advertising. We have a modified experience for viewers using ad blockers

Wikia is not accessible if you've made further modifications. Remove the custom ad blocker rule(s) and the page will load as expected.