Ad blocker interference detected!
Wikia is a free-to-use site that makes money from advertising. We have a modified experience for viewers using ad blockers

Wikia is not accessible if you've made further modifications. Remove the custom ad blocker rule(s) and the page will load as expected.
Gas Planet is a fake planet I made up and if it does come out I think it should come out this winter. Maybe on Christmas as a Christmas present. It will feature a new bird called the Alien Bird. And will have the White Bird and the Boomerang Bird come into the space portal and join. Maybe even Pink Bird.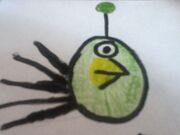 Jupiter
Info
Release Date:
Unknown
Levels:
30
Episode No.:
8
Previous Episode:
Red Planet
Next Episode:
The Sun
Game(s):
Angry Birds Space