Shaun the Bigger Brother Bird
General Info
Powers
Scream so loud it causes an earthquake
First Level Appearance:
Shakin' Bacon Level 1-1 (Another world I created for the original Angry Birds)
Gender:
Male
Species:
Cardinal
Locations:
Shakin' Bacon and future episodes
Strength:
Very Strong
Size:
Huge
Shaun is a new bird that I really want in Angry Birds because I worked hard creating him. And remember if you don't like my drawing please don't say bad things in the comments because if you do I will report it to an admin.
Why he is angry
He is Red Bird and Big Brother Bird's bigger brother and he is 20 years old. But Red and Terence don't even know who he is. He figures out his two little brothers needed help. He goes and helps them and kills all the pigs.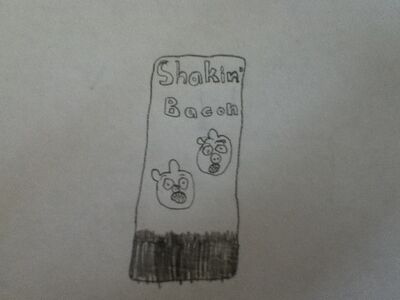 Ad blocker interference detected!
Wikia is a free-to-use site that makes money from advertising. We have a modified experience for viewers using ad blockers

Wikia is not accessible if you've made further modifications. Remove the custom ad blocker rule(s) and the page will load as expected.