Utopia 4-11 (Angry Birds Space)
Talk

0
Utopia 4-11 (Angry Birds Space)
Episode
Level Number
81
Birds Sequence
No.of Pigs
x7 x1
x1
3-star Score
: 116,000 points
Previous
Next
Utopia 4-10
Utopia 4-12
Utopia 4-11 is the 11th level of Utopia. It is the first time Atomic Bird (AKA Orange Bird) is introduced in Angry Birds Space.
Difficulty
It's hard to get three stars on this level.
Strategy
For Utopia 4-11, launch the Orange bird straight ahead into the first gap, causing as much destruction as possible. Finish with another Orange bird into the top-right pig.
Trivia
This level is the first appearance of Orange Bird in Angry Birds Space.
Walkthrough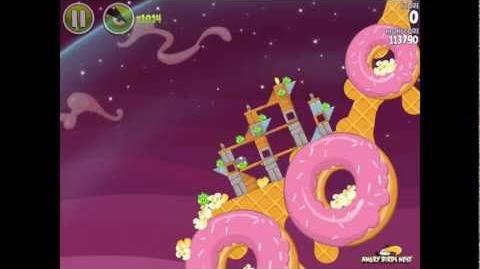 Angry Birds Space
Levels
Eggsteroids
Episode Key : Blue = Pig Bang; Cyan = Cold Cuts and Fry Me to the Moon; Pink = Utopia; Salmon = Red Planet; Lightgreen = Pig Dipper; Purple = Cosmic Crystals; RoyalBlue = Beak Impact